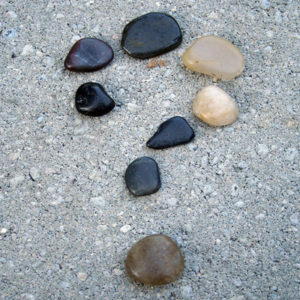 Common Questions
How do I choose the right therapist for my child? Trying to find the right therapist can sometimes feel overwhelming. You may not know what the differences are between psychologists, psychiatrists, professional counselors, social workers, PhD's, LMFTs, LCSWs, and LMHCs. Although people in the helping professions have different training, backgrounds and approaches, our goals are all similar, which is to provide people with the help they need. Finding a therapist can be like finding the right pair of shoes; you need to find the right fit.
What happens during therapy?   Every therapy session is unique to each individual.  Therapy typically involves weekly sessions, usually 50 minutes in length.  Duration and frequency vary depend on the nature of your individual needs.  Therapy involves the exploration of sensitive and personal information.  During the course of therapy you may experience increased anxiety or confusion, as well as feelings of anger, sadness, fear, or frustration.  This is a natural part of healing and change.  The intent of therapy is to help you work with and through these feelings in a healthy, meaningful, and adaptive way.
Therapy is not a quick fix, and it is not magical. Therapy takes time, and it is not easy, but it does work.
What is play therapy? Play therapy can help children deal with any kind of stress–academic challenges, social or sibling problems, anxiety or self-regulation. It gives the child a consistent, safe place to learn more about their own mind, their feelings and reactions. Creating awareness for children around their thoughts & emotions is profound.
Do you accept my insurance? I currently offer my services primarily on a fee-for-service basis. I believe that fee-for-service therapy offers you the most value and autonomy. You, not an insurance company, choose your therapist, length of treatment, and goals, based on your needs. Because you do not have to get third party authorization, you may be seen more quickly. Additionally, your personal privacy is protected through a private pay system as health insurance companies require therapists to provide a psychiatric diagnosis and may request review your records to determine medical necessity.
Will my insurance reimburse me? If clients choose to use their out-of-network insurance benefits for my service I provide those clients with a billing invoice that has the information your insurance company will need to consider reimbursement. Submitting your invoice for out-of-networking reimbursement is usually not a difficult process and most companies will send you a reimbursement check within 8-14 days. Further, most insurance companies offer 50-75% reimbursement, but you should call your insurance company to determine what your specific out-of-network benefits are. Question to ask your insurance company are:
What are my out of network benefits for outpatient mental health?
Is pre-authorization required?
How many sessions do I get under this benefit?
What is the deductible?
How much of the deductible has been met this year to date?
What is the co-pay once the deductible has been met?
Will the insurance company reimburse me (the client) once the deductible has been met?
To what address should the bill be sent should I decide to ask for reimbursement?
Rates
Intake session (75 minutes) – $120.00
50-minute therapy session – $80.00
Rates for group therapy, consultation and presentations vary
All major credit cards, cash and checks are accepted forms of payment for services. All payments are due on date of service
*Sliding scale rates may be available for some services. These appointments are offered on a limited basis. Please inquire if interested in learning more about this option.
Insurance
Currently I am only on the panel for Aetna. Many other insurance plans allow for out-of-network benefits and will reimburse a portion of the fees you have paid.  Upon request I furnish a receipt/superbill which contains all the information necessary for you to submit to your insurance for such reimbursement.  These receipts are also appropriate for flexible savings account re-imbursements. Not all insurance plans cover mental health services or all problem areas within mental health counseling.  It is your responsibility to verify the specifics of your coverage.   
Some people prefer to skip using their insurance due to privacy concerns.  When using insurance, whether through network or out-of-network benefits, your plan has the right to request your records to review "medical necessity".  Please be advised that in such cases, I cannot prevent the release of those records.
Flexible spending and health savings accounts
If you have access to a flexible spending account (FSA) (typically offered as part of a benefit package through employers) or a health savings account (HSA) I strongly recommend you consider using these benefits to cover the cost of your treatment. These accounts typically allow you to deduct a specified amount of money out of your paychecks prior to taxes being deducted to cover the cost of health (including mental health) related expenses. This will allow you to save the amount of money you typically would pay to taxes which means you pay less money out-of-pocket.
Cancellation Policy
If you are unable to attend a session, please make sure you cancel at least 24 hours beforehand. Otherwise, you may be charged for the full rate of the session